About Us
Hi there...
We are a family business bursting with creative talent. Our aim since establishing in 2015 is to design and handcraft furniture to enhance the look and identity to a child's bedroom or babies nursery. Before going into production with any of our products we will always get a high five approval from our children who we love so much. We have designed and patented every part of our products and their construction making the Shelvee brand extremely unique. All of our products are handmade in Britain from a happy workshop in Bolton by a truly talented team who put their heart and sole into every product they work on. We truly hope that our products can bring some joy and happiness to your children. From all of us here we would like to thank you for your interest and custom.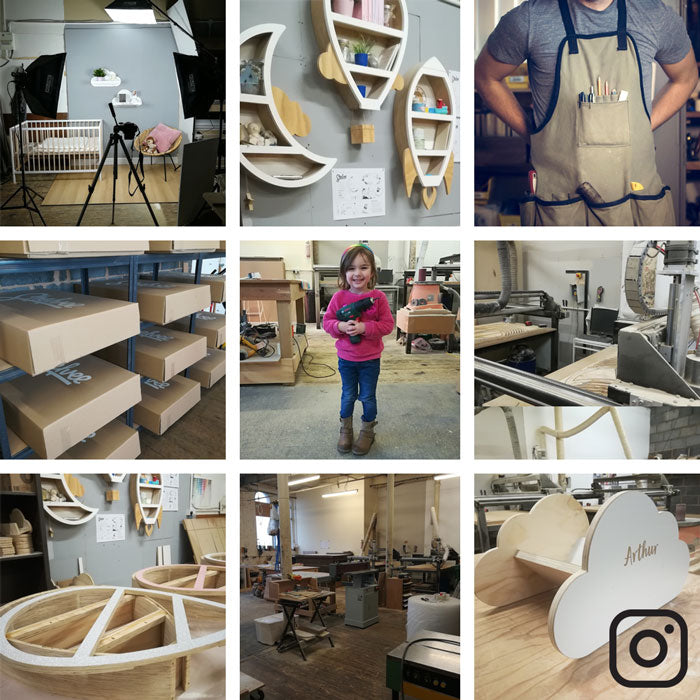 Follow us on Instagram
Follow us on Instagram for a behind the scenes look into the manufacting, new products, photo shoots and much more...
Follow